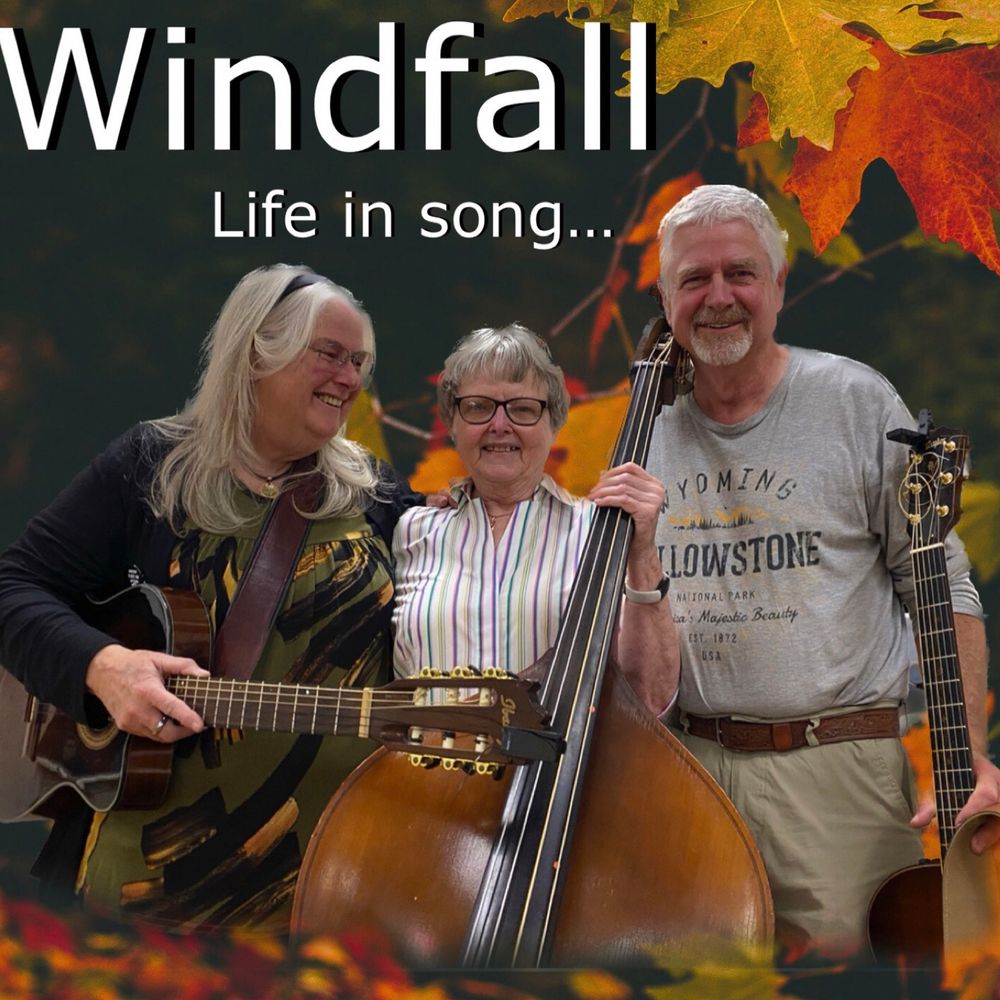 Standing in those rich fields of Washington State, we could not have imagined that post-pandemic we would be settled in the Sonoran Desert south of Tucson. But here we are, a couple of guitars, some cats, and ready to embrace live music again! Looking forward to sharing the journey with you.
We so appreciate the opportunities that opened up for our music here. From St. Phillips Plaza, Trail Dust Town, CPAC in Green Valley, Woodsongs, and The Tucson Folk Festival…we have met a welcoming community of creative collaborators and look forward to many more meet ups!
And now, we are excited to welcome our newest band member, Arlene Tomlinson on stand up bass. For thirty five years we have been waiting for her, and she is the perfect addition. Well known in the Tucson area, Arlene is also the bassist for Hamilton Beech, and she has played with numerous groups throughout her career. She was worth waiting for!
Windfall is on a mission with you….